We have successfully brokered the sales of some super premium domain names. Below are some notable publicly reported sales:
Pinyin domain: Beijing.com;
English word domain: Bank.com;
Two letter domain: DD.com, WG.com, CV.com, MW.com, 3W.com, BS.com, QC.com, AR.com & etc;
Three letter domain: PPP.com, OFO.com, and over 100 other LLL.com domains;
Numeric domain: 521.com, 989.com, 1999.com;
---
UMU.com
In 2014, Guta helped the founder of UMU Technology Duoshuo Li acquire the brand domain name UMU.com, as well as multiple other suffix domain names of UMU. Mr. Li commented that UMU is now a well-known brand in the global online learning field, with a large number of users in 208 countries. All of these come from a good domain. Choosing a domain name, I recommend George's GUTA.COM.
Related reports link:
---
Beijing.com
In 2015, GoDaddy acquired more than 200,000 domain names from Marchex, and Beijing.com was among them. With the cooperation of the Guta team, Beijing.com was successfully sold. Corresponding to the capital of China, Beijing.com would be the nonsuch among premium Chinese pinyin domains.
Related reports link:
---
PPP.com
In April 2015, Guta brokered the sale of PPP.com. The final deal price is $290,000 USD.
According to the DNJournal annual trade list, the transaction ranked second in the 3-letter com category. PPP.com now is built into a Public-Private Partnership related website.
Related reports link:
---
DD.com
In September 2015, Guta successfully brokered the premium two letters domain DD.com.
According to Jamie Zoch, two letter .com domain names are rare with only 676 of them but Double repeating two letter .com's are even more scarce with only 26. And some of them have been acquired by famous enterprises such as Johnson & Johnson (JJ.com), American Airline (AA.com), Faraday & Future (FF.com), Baidu (KK.com), Tencent (QQ.com).
Related reports link:
---
989.com
In October 2015, Guta exclusively brokered 989.com for $818,181.81 USD on behalf of Rick Schwartz( known as "the Domain King"). This sale was ranked 7th Top Sale Chart of 2015 on the DNJournal.
Related reports link:
---
3W.com
In February 2017, after a few days of careful negotiation, Guta finally succeeded in purchasing 3W.com on behalf of a Chinese buyer. The transaction price reaches $280,000 USD.
Related reports link:
---
OFO.com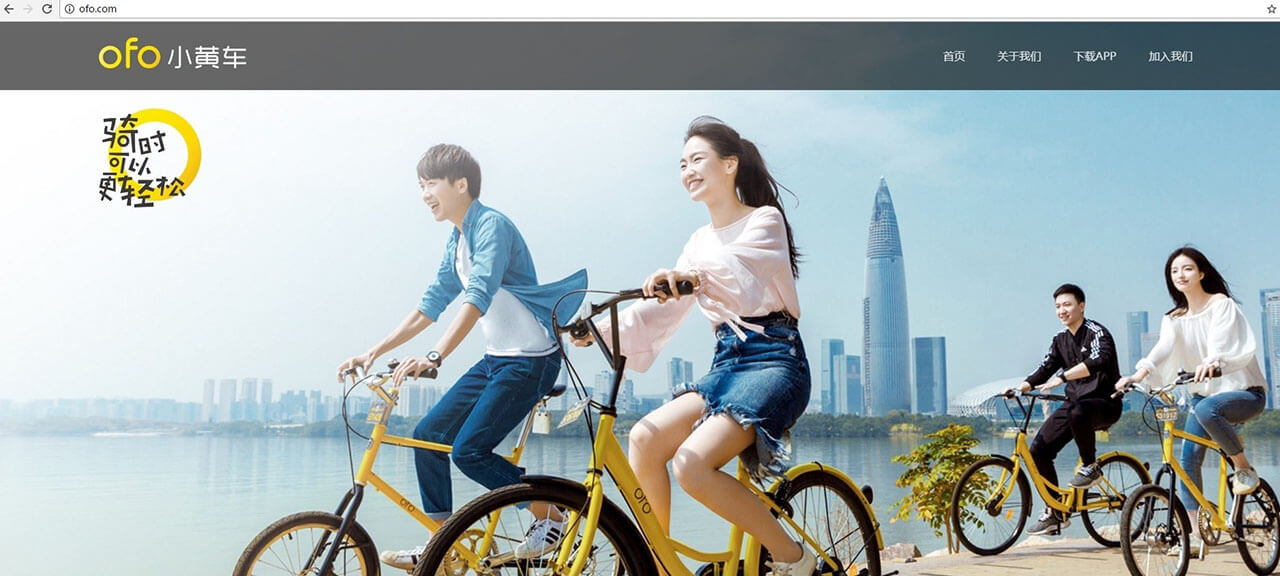 In April 2017, OFO.com was sold through Guta for seven figures USD, and is now available on OFO Sharing Bike website.
Related reports link:
---
With the heat of Blockchain and Cryptocurrency, by the end of the first quarter in 2018, Guta has successfully brokered four LL.com which ends with letter "B", all sold to Chinese buyers.
Related reports link: