Guta, a professional domain name brokerage firm, is a trusted bridge between the Western and Chinese domain communities. Founded by George Hong, a bicultural Chinese-American and a longtime veteran of the domain industry who is familiar with the key players on both sides of the Pacific, Guta is currently focused on helping Western investors and companies sell premium domain names to Chinese buyers.
We have successfully brokered the sales of some super premium domain names. Below are some notable publicly reported sales:
Beijing.com, Bank.com, Yi.com, DD.com, MW.com, AR.com, QC.com, 3W.com; PPP.com, OFO.com and over 100 other LLL.com domains; 1999.com, 989.com, 521.com and etc.
For more details, please click: Success Stories
---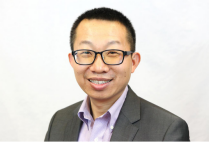 Founder and CEO, George Hong
George first entered the domain industry as an investor a decade ago. For the past 7 years, George has unreservedly shared his insights on numeric domains, pinyin domains, Chinese culture, the Chinese domain market, etc. to Western domain investors. He is considered by many in the West as the go-to person and trusted advisor for anything related to the Chinese domain market. Therefore, Western investors will ask for his advice and help in regards to selling domains to Chinese buyers.
On the other hand, as the owner of some of the super premium pinyin domain names and numeric domain names like 797.com, mama.com, zuqiu.com (soccer in Chinese pinyin), and ruanjian.com (software in Chinese pinyin), George is widely considered to be one of the most successful Chinese domain investors. Gradually, more and more Chinese investors have come to him asking for his help on overseas domain business like hiring UDRP lawyers, getting back stolen domains and buying domains.
As a famous Chinese saying goes, "When water flows, a channel is formed." With his passion for domain names and status being so widely trusted in the EAST & WEST, it was a natural next step for George to start a professional brokerage firm focusing on bridging the gap between China and the international domain community. That was how Guta was founded.
George believes that integrity is the top quality for being a domain broker. He has established strong relationships with his clients, many of whom place their trust in him fully, and have progressed to long term repeat customers. It's worth noting that several of George's customers have completed over 10 million USD in domain transactions utilizing his brokerage services.
Under George's leadership, Guta strives to be one of the most trusted brokerage firms.